Body with Soul: The Art of Aging
As women age, there comes a time in our lives when we make that oh-so-empowering choice to stop chasing our 20s and start embracing the idea of living our best life, no matter how many years have passed. It's during that moment, we realize the imperfectly perfect skin we're in is just the silhouette of a unique #BodyWithSoul.
The Art of Aging Gracefully

Whether 47 or 87, the art of aging gracefully is in allowing ourselves to own our age, celebrate our age, and age happily. It seems easy enough, but… for as long as we can remember, there's been a stigma around aging women, which can make us feel invisible, self conscious, forgotten and critical of who we are as human beings.
The truth is that as we age, our skin does undergo many changes – it's a natural part of life. So, let's not focus on turning back the years, but instead, focus on nourishing our skin as part of an overall body-first movement. Let's age gracefully, honor the skin we are in, and live our best lives so we can celebrate that each of us has our very own #bodywithsoul.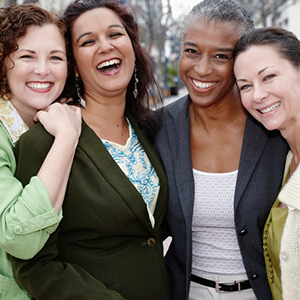 Embracing Age: Let's Change the Story

It's time to change the story, love the body we're in, and feel confident in our aging skin. Fun fact – research shows that having a positive attitude toward aging leads to a longer life. Not only that, when we have a positive mindset and a healthy lifestyle, there are a whole lot of benefits as we age:
We age slower and better: people with a healthy attitude toward aging tend to have better mobility as they age; research has shown we walk faster, remain more physically fit, age slower and have sharper minds
We stress less as we age: when we embrace aging, we put less stress on our immune systems, which protects us against the elements and lessens inflammatory damage from stress
We age healthier: research shows that people who age with a positive attitude have lower cholesterol and less coronary disease, strokes and brain tumors, and they also have a greater ability to fight off the common cold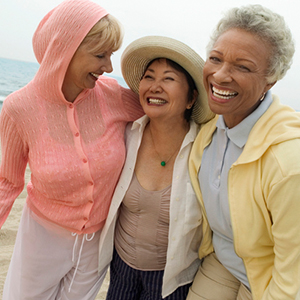 How's that for reasons to embrace aging gracefully? The time has come, ladies, to be proud of what our bodies have and will continue to accomplish – from 42 to 102.
At Crepe Erase, we're launching a #BodyWithSoul campaign to do just that – we want to change the story for women everywhere, empower all of us to feel confident in our aging skin, and encourage women across the globe to celebrate our bodies exactly as they are, and all of the incredible things our bodies do for us, each and every day. And we hope you'll join us on this journey!
To be a part of our #BodyWithSoul campaign, follow us on Instagram and Facebook.